Five Fingers for Marseilles
"..and for us who'd been there before they put us on top of the hill, out of sight, and they called it Railway because most of us were working on the train lines. When Marseilles was happy, Railway was fine, and we were fine for a long time. But when the towns started to die - Paris, Roma, Barcelona - Marseilles began to worry, and when Marseilles started to die, they took it out on those closest at hand."

Twenty years ago, the young 'Five Fingers' fought for the rural town of Marseilles, against brutal police oppression. Now, after fleeing in disgrace, freedom-fighter-turned-'outlaw' Tau returns to Marseilles, seeking only a peaceful pastoral life. When he finds the town under new threat, he must reluctantly fight to free it. Will the Five Fingers ride again? 'Five Fingers for Marseilles' fuses western influences, from classic Ford-era through Spaghetti and revisionist eras, into a contemporary South African crime drama played in local tongue. The great westerns have always contained socio-political threads, and Five Fingers' loose allegory on current SA politics is deep, dark, edge-of-the-seat, and starkly human.
Red Bay Coffee Roasters
October 13 • 7:30PM

Pay What Makes You Smile
Genre: Drama/Western
Year: 2017
Length: 120'
Nation: South Africa
Language: Sesotho
Director: Michael Matthews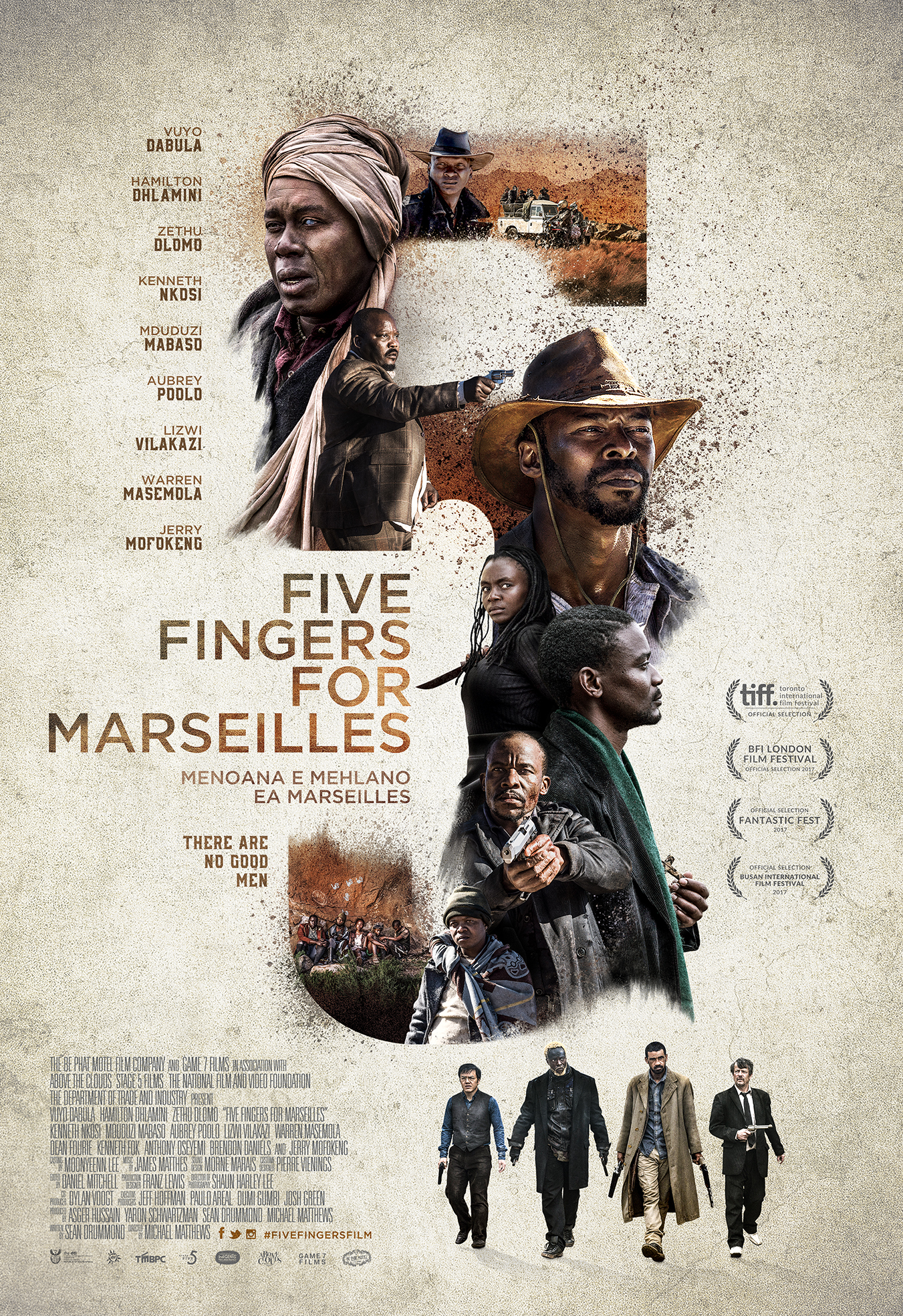 "Every time the day is saved, there is a white man saving the situation. It is as if the Mohammed Ali's and Tupac's of this world are not enough."